Songs For The Apocalypse – Jason Bieler and the Von Bielski Orchestra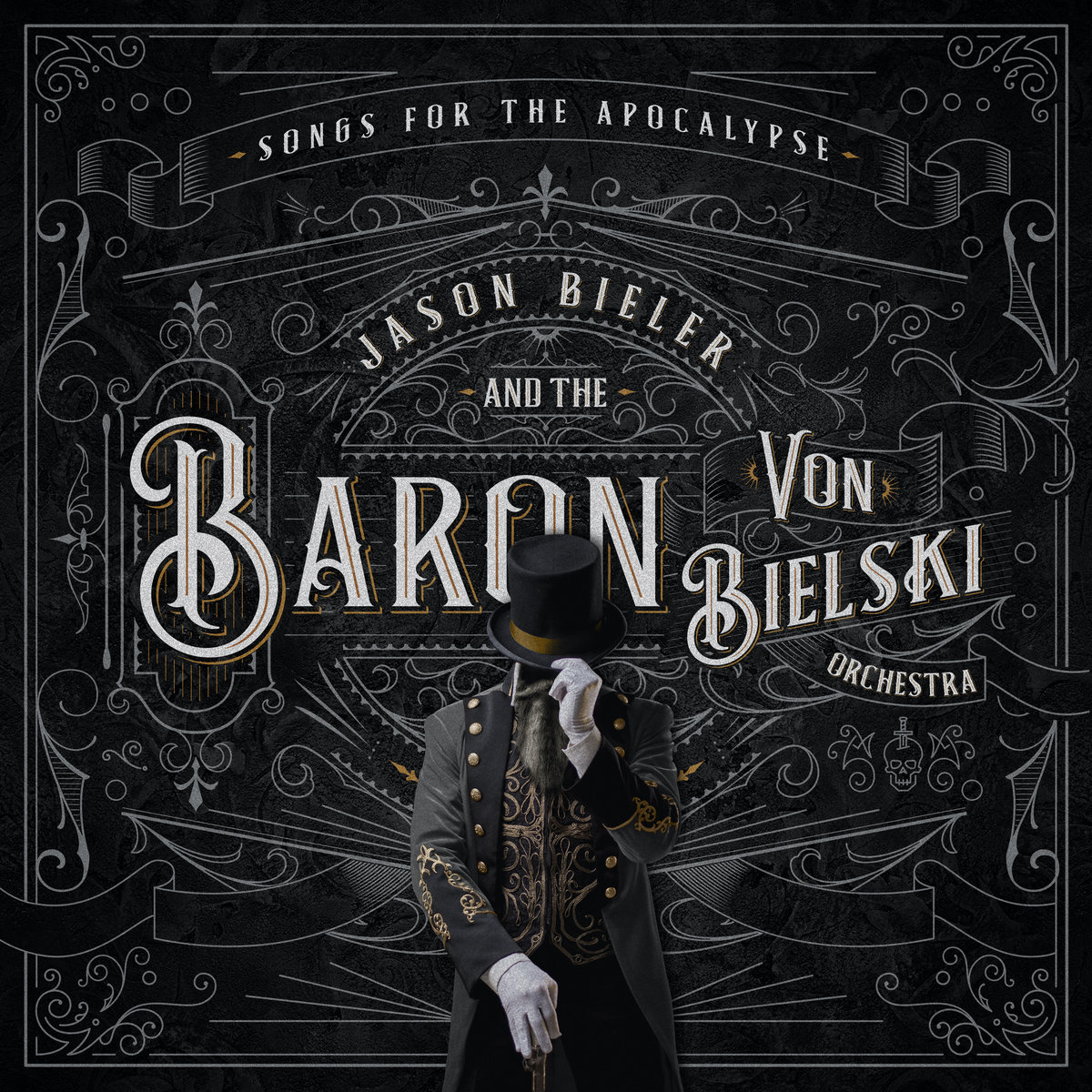 Jason Bieler is a guy that has been on my radar for almost three decades now. On February 15, 1993 I heard Saigon Kick for the first time. As an opening band behind Nuno Bettencourt and Extreme, I honestly wasn't expecting much. What I got was a supersonic blast. It literally felt like a bomb had gone off in the smoke-filled Riviera Theatre on the north side of Chicago. The energy that exploded from that band was like nothing I had experienced before (or since, if I'm honest). Fast forward 28 years and that guitar player that set the Riviera on fire that night is still making music, and it still has passion and fire.
Bieler is one of the most consistent artists that I have ever heard. He's always got great songs that are usually written with a perfect blend of melody and angst. He walks that fine line of being sledgehammer heavy, but yet melodic and almost Beatlesque at the same time. He wrote this kind of stuff with Saigon Kick in the early 90's, and he hasn't yet run out of excellent material. This new material on Songs For The Apocalypse is quite a bit more diverse than what was delivered with Saigon Kick, but it all sounds like a good fit for Bieler's guitar style and vocals. As he wanders from genre to genre throughout the album he has the uncanny ability to stay true to himself and make it all work.
Aside from channeling everything from reggae to avant garde ambient acid jazz, Bieler employs some of the most talented people in the music industry to make it all happen. We get the pleasure of hearing Queensryche singer Todd LaTorre play drums on the single, "Apology," which proves that LaTorre is just as skilled on skins as he is a superb singer. Megadeth and Ellefson bassist David Ellefson takes the songs "Bring Out Your Dead" and "Beyond Hope" and fits them for cement shoes as his signature thumping reaches new lows. We also get treated to a Bumblefoot guitar solo and the animalistic reggae-like growl and bite of Skindred's Benji Webbe on the latter. Mix all that with a Marilyn Manson-like creepy ass video and "Beyond Hope" is one of the most unique pieces of music in the Bieler catalog. Other guests that flavor this record are Pat Badger (Extreme), Devin Townsend, Butch Walker, Jeff Scott Soto, and more.
David Ellefson recently referred to Bieler as "the modern day Frank Zappa of our time," and there's a good reason for it. Listen to the quirky and eccentric freeform jazz leanings of "Horror Wobbles The Hippo" or the thematic circus organ that runs through the record. It's all a bit awkward and slightly uncomfortable, but it somehow feels good to squirm in your chair. That's a Zappa thing. Another Zappa thing is musical prowess and perfection in sound. Bieler puts his trademark vocal layering all over these songs, and it is absolutely astonishing how well he does it. Is it one voice or is it two or three that I'm hearing? The harmonies and vocal stacking is so perfect that the human ear can't detect it. Yeah, that's Zappa-like artistry.
Not everyone will "get" this record (another Zappa-like thing), but those that appreciate mixing melodic and heavy with crafty musicianship will find this to be a strange trip to a rock and roll circus that's serving extra helpings of multi-colored musical cotton candy.
____________________________




ARTIST INTERVIEW

Former Saigon Kick mastermind Jason Bieler talks with Dr. Music about his upcoming album, Songs For The Apocalypse. Jason also took time to talk about some of the incredibly talented guests on the album, his approach to writing music, and he even puts the Marilyn Manson rumors to rest.
Enjoy some time with one of the coolest, most humble rockers out there!